Donations
There are many different ways you can contribute to the New Life Pet Adoption Center capital campaign.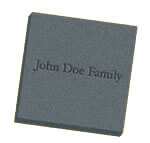 Personalized Tile
Our personalized tile program is a great way to commemorate an animal companion.
We offer honor or memorial tiles for loved ones, people and pets. They come in 6x9 or 12x12 and are placed around our landscaping. Prices range from $75 - $150.
Naming Opportunities!
Larger contributors will be honored with their name on an adoption/care room, or as part of an education and resource room. And major donors can have a corridor or even the entire facility named after them, their families or a special friend.
Adoption and Care Rooms
Community and Education Rooms
Adoption Corridors
Building Naming Rights
The New Life Pet Adoption Center would like you to be a part of our Center!
You can be a part of our Center by donating one or more of the following. All donations are tax-deductible and will be acknowledged throughout the Center.
Pet Care Items
$5 - $20
Grooming Equipment
$50 - $100
Small Animal Scales
$250
Cat Condos
$250 - $600
Cages
$300 Small
$450 Medium
$600 Large
Dog Cages
$500 Small
$800 Medium
$1500 Large
Walk On Scale
$1500
Bathing Unit
$1500
Benches
$3000
Name A Room
$25,000
Name The Center
$100,000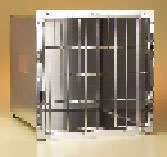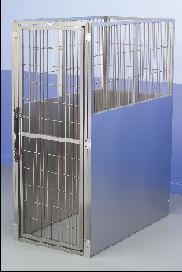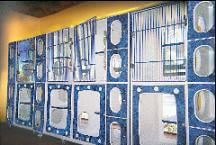 The construction of our new Center is done. The first shipment of equipment is here and installed and the cabinets are in. Since all the animal care supplies are here and ready, we are open as of January 10, 2008. You still can donate money toward any of the items above to help us achieve our goal of helping North Central Wisconsin's surrendered pets that will be making their homes at the Center until they find their forever home.
Other Donations Needed (Many Ongoing)
Simple Green
Soap-laundry and liquid hand
Cat Litter (non-scoopable)
Paper towels, Toilet paper, Kleenex
Garbage Bags - 13 gallon
Office supplies- paper, envelopes, metal or plastic clipboards, hanging file folders, manila folders, clear plastic page protectors, paper cutter, tape, etc
Stamps
Mop heads
Kennels/crates for training and transporting
Poop bags
Kong Toys
Dry food - Iams, Eukanuba, Science Diet
Gift cards - Sam's Club, Walmart, Menards, Fleet Farm
$$ for specials needs food
$$ for vet care
Pet Sponsorship- $25/week
500 Club members
ACH donations for operating expenses
Donations can also be made toward fencing and landscaping costs.
Donated items can be dropped off at the shelter during regular hours or by appointment.
Please offer your tax-deductible donation today. All donations will be acknowledged through the Center. Thank you from the staff and the animals!
If you have questions regarding donations, please call New Life at 715-443-6699.